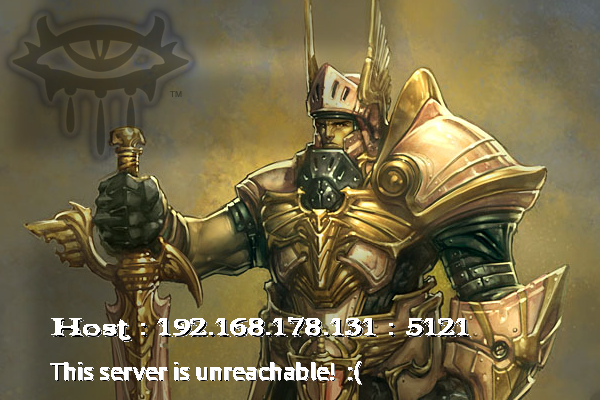 Welcome to iscandar.ch
So, you would like a custom status? uh? That's nice! I can provvide you with a custom page, or iframe, or image (signature or banner or custom resolutions) with custom fonts and details (server category, password, pvp, country and so on) and of course custom background.
I can also offer you a customized yourserver.shards.link dynamic DNS for your own server, forget about long and noisy IP numbers! Contact me if you need one.
Thank you for using this service. Keep in mind I'm just a NWN gamer (and seldom DM) that makes no money from this service.
Have fun!

For any question or submission, you can contact me here: pascalbrax@gmail.com

This simple website has the only purpose to share the Neverwinter Nights server you play on (or you own) with everybody over the web.

Due to high bandwidth use, I would offer custom status pages or images or a dynamic DNS only to people who donated at least €5 (EUR), sorry.